Design a daily travel pack for motorcycling enthusiasts.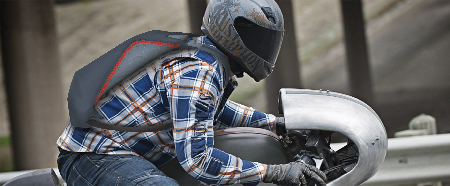 Understanding the demographics, attitudes, and preferences of current motorcycle riders was key to developing a solution that fit their needs and sought to adapt to future needs as well. With a focus on safety, materiality, and form the Hellcat Moto Pack was developed over two months in 2015.

Key findings from research were Efficient Space (utilizing a minimal amount of space assists in safety, by not allowing contents to move while riding, and enjoyment in reduced noise from 'flapping' material), Traditional Style (riding a motorcycle isn't just a result of necessity or economy, but rather a choice that reflects independence and freedom with a long and rich heritage), Easy Access (accessing needed contents quickly and without frustration is vital for motorcyclists in changing environments, which riders are can be at the mercy of), Modern Features (having waterproof, low-wind resistance, sweat-wicking, and durability for motorcycling helps to enable reliable and lasting use).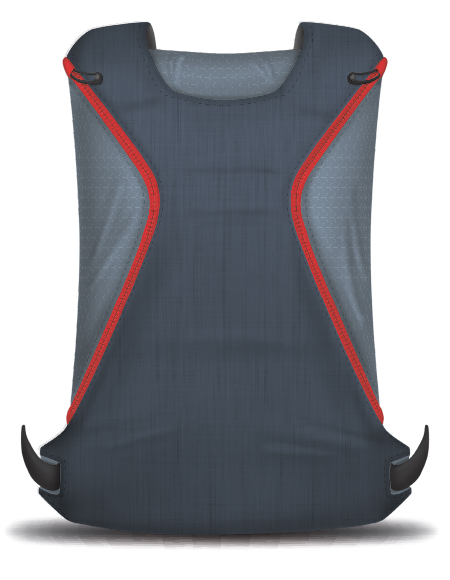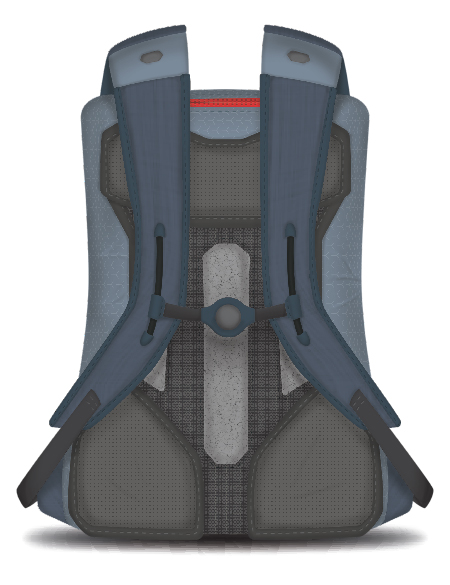 Renderings done in Illustrator and Photoshop.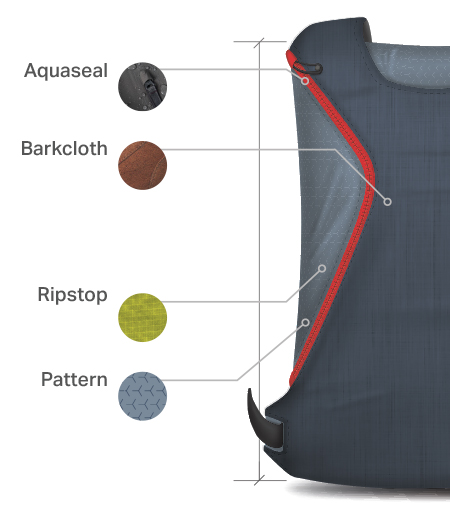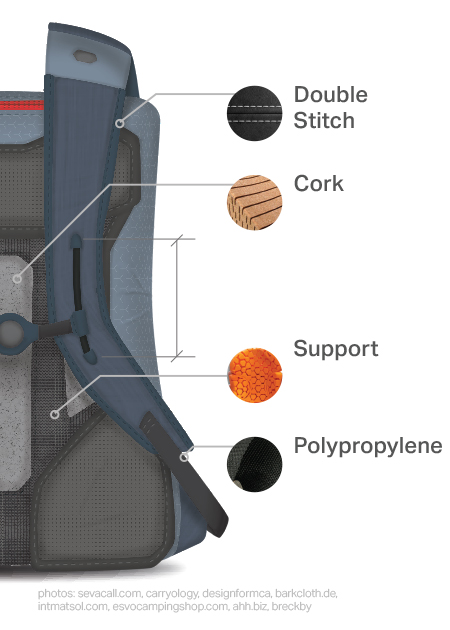 Materials were chosen based up aesthetics, function, and sustainability.
Pattern explorations
Color explorations based on potential users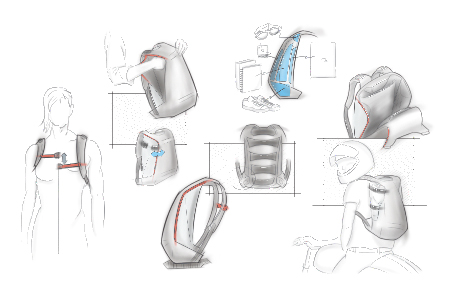 Sketch refinement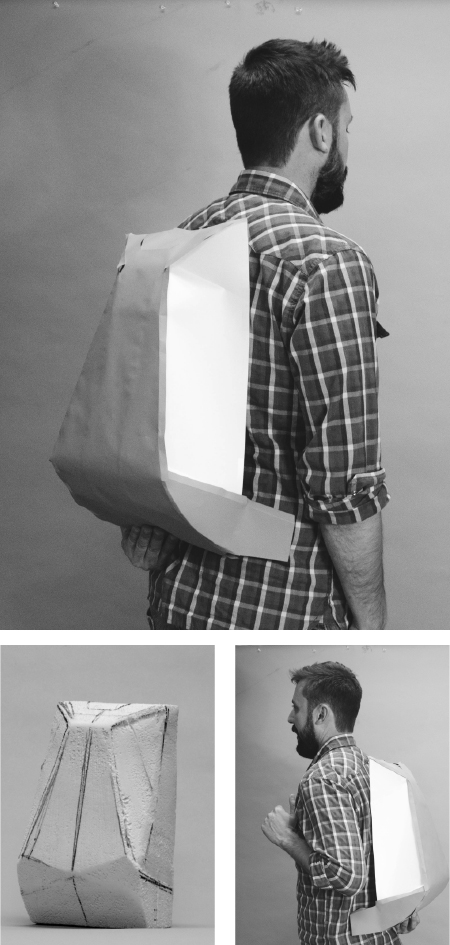 Foam and paper study models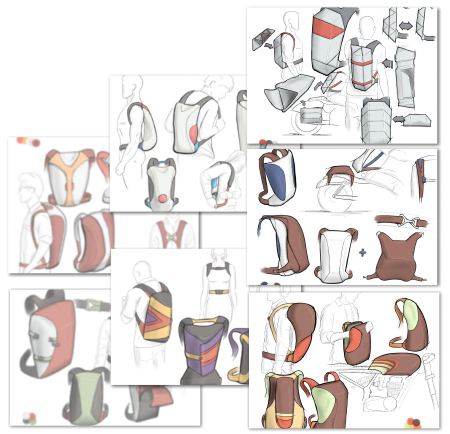 Sketch explorations

Opportunity gap discovered through research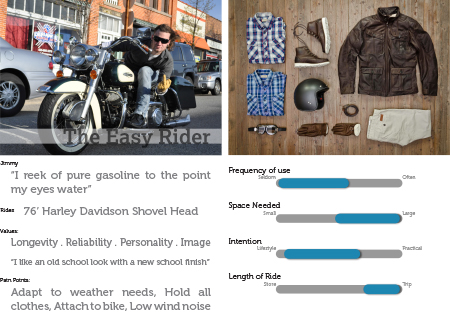 User profiles developed through primary and secondary research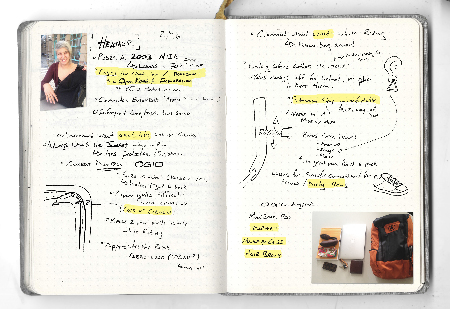 Notes from primary reasearch